AR Display

Touch Controls

Instant translation

Navigation

AI Assistant
Touch Controls

AR Display

Wireless Charge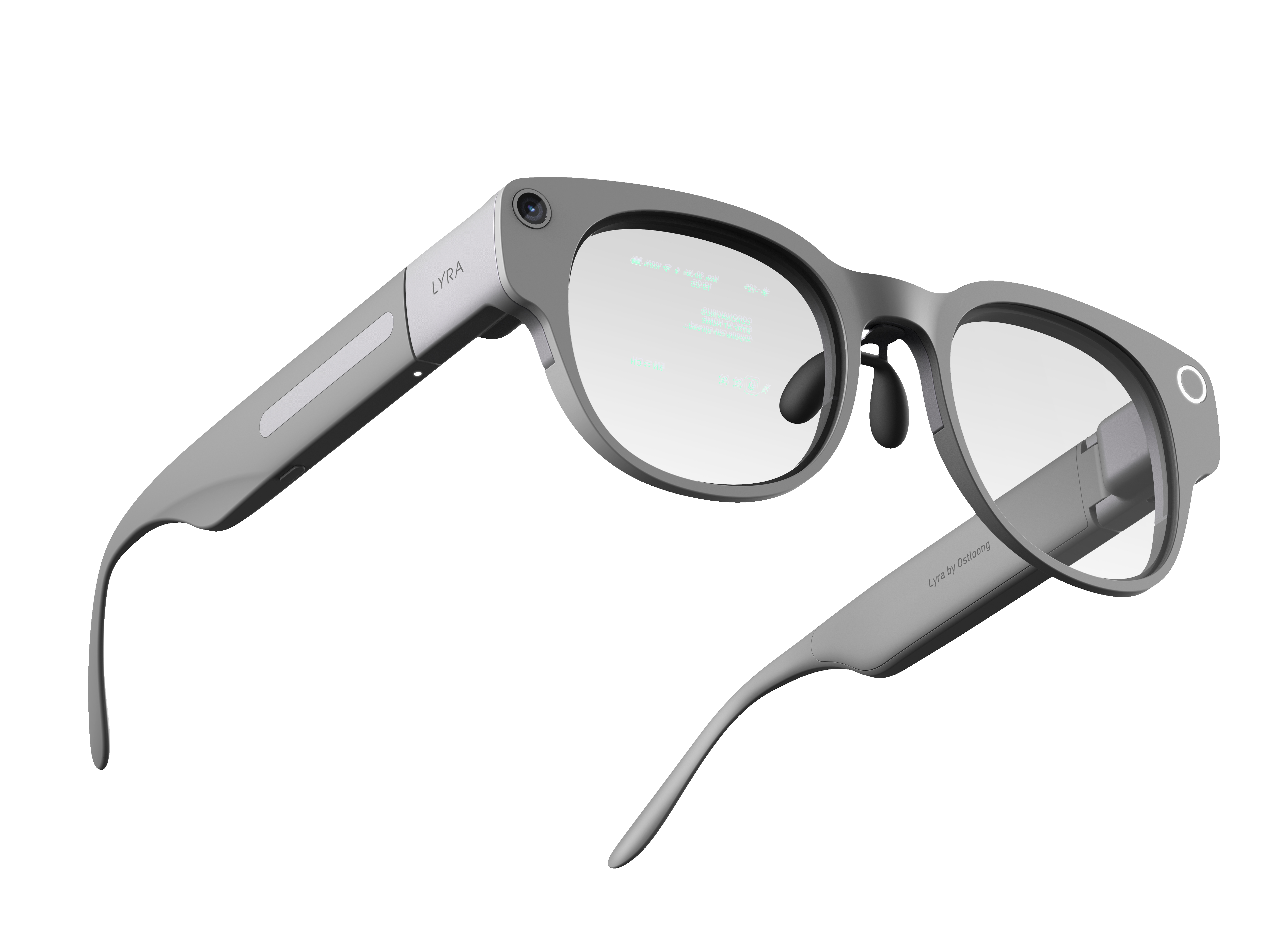 For the city
For the office
For abroad
For every day.
Discover life with Lyra.
PRE-ORDER TODAY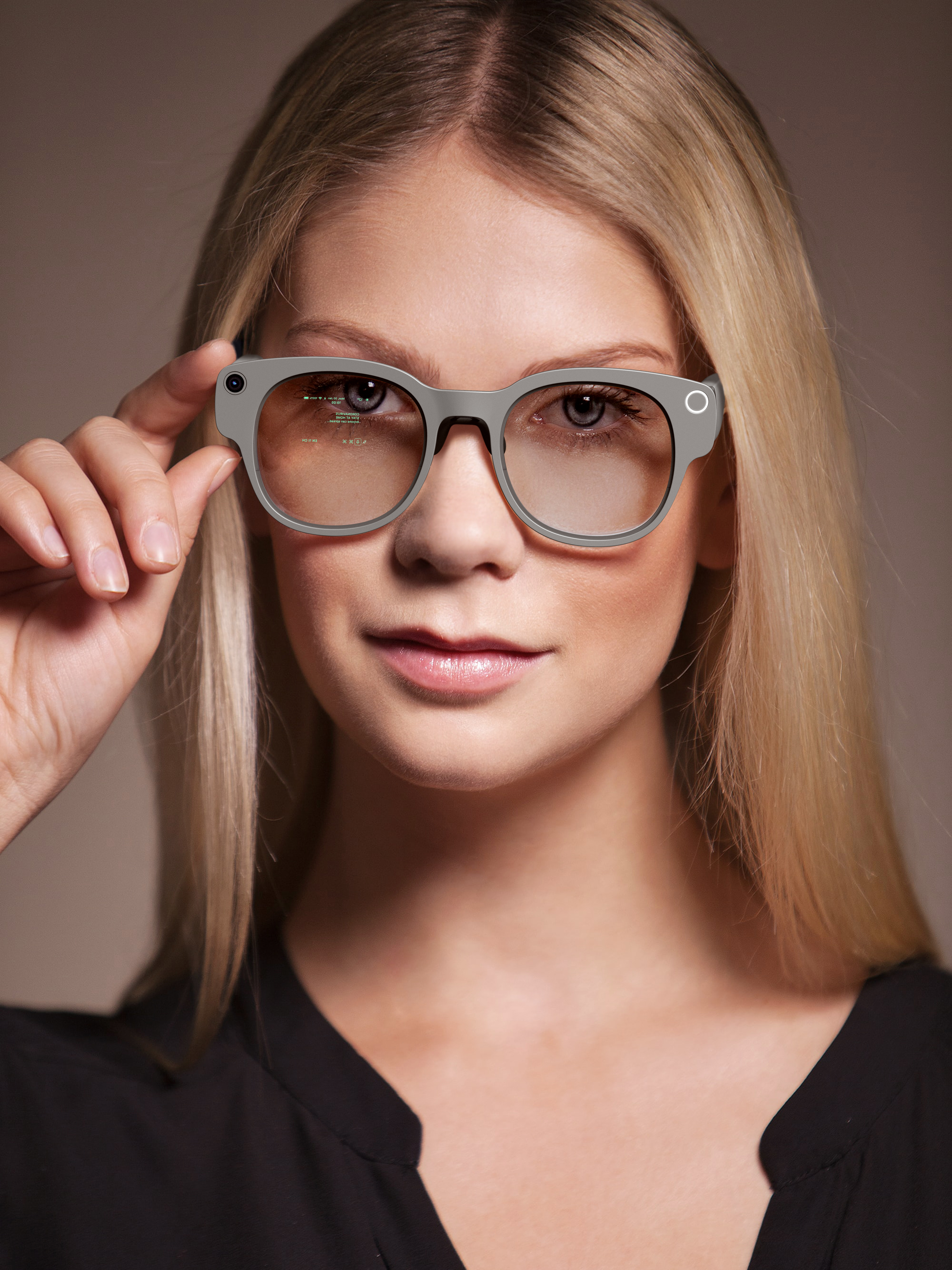 A touch of magic
Lyra has a touchpad along its right arm, making control as easy as a flick of a finger. Find the way, translate a language or consult your AI assistant - in the time it takes others to adjust their glasses.
PRE-ORDER TODAY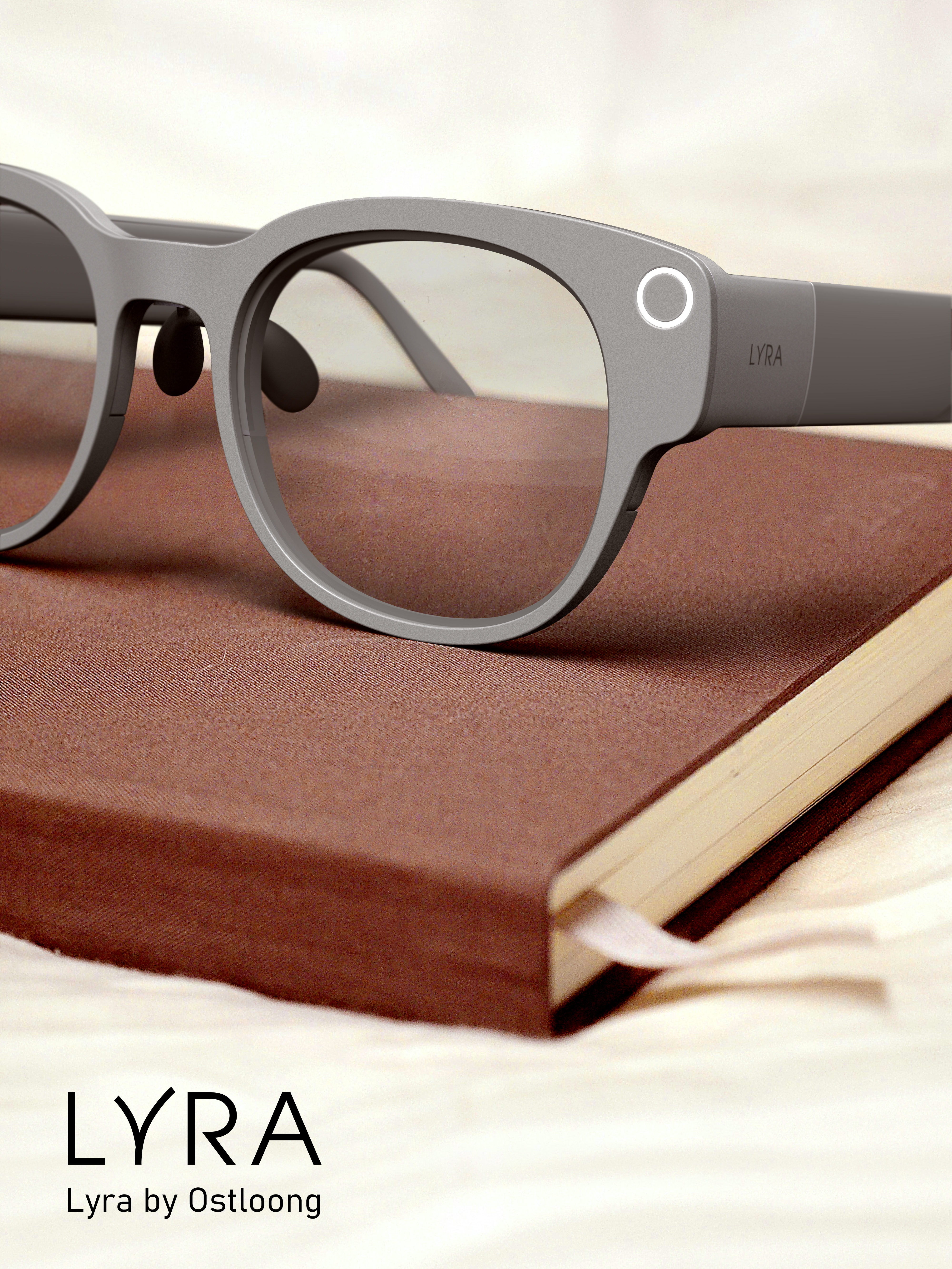 Seriously light
The thinnest and lightest AR glasses in the world. So light, you can wear them all day, so compact, they'll fit in your pocket.
PRE-ORDER TODAY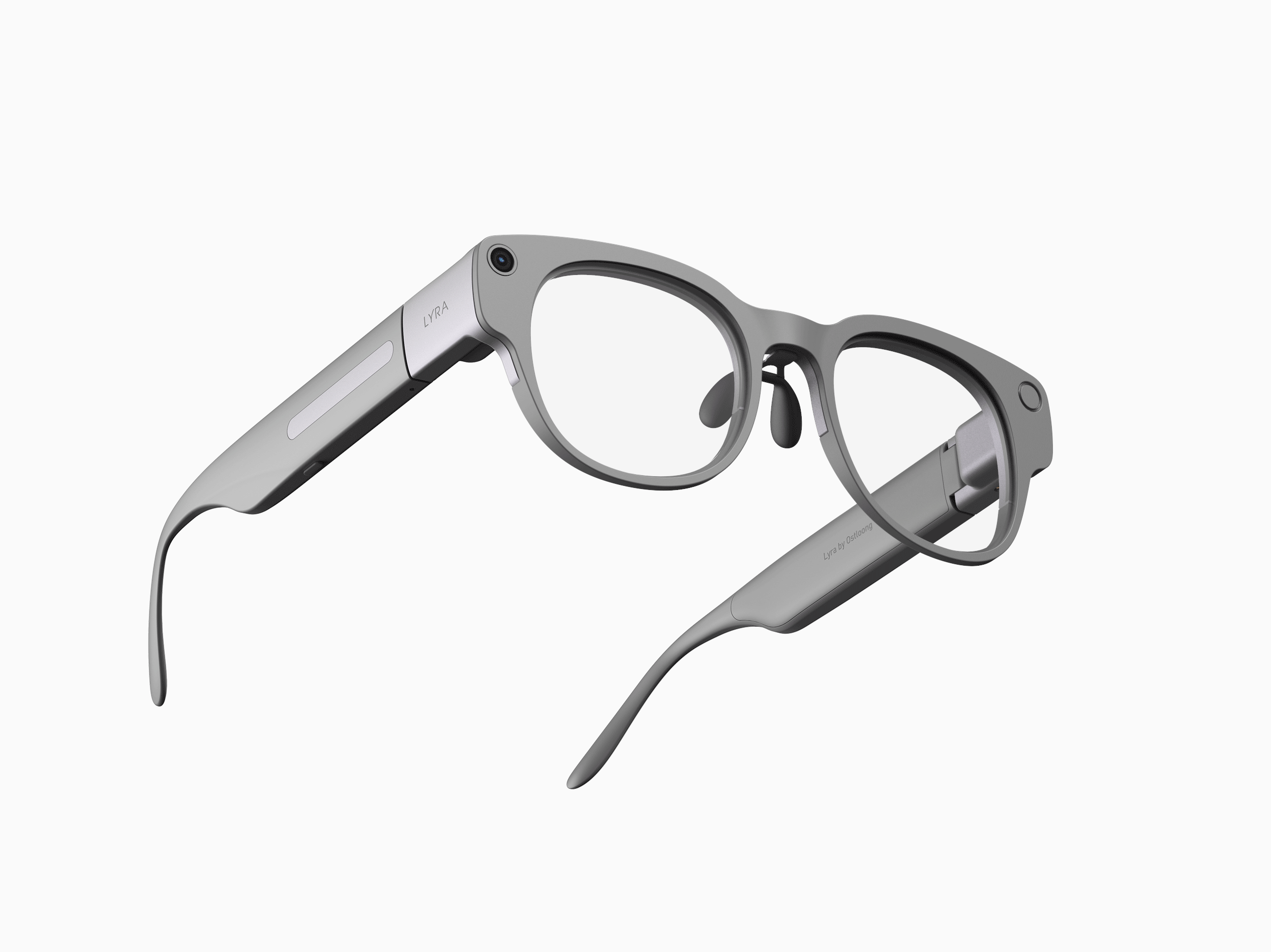 All the looks
Dressed for any occasion - Lyra's frames and lenses attach magnetically, meaning you can swap them in seconds. Sunglasses when you need them, stylish frames when the situation calls for them.
PRE-ORDER TODAY
Feature Spotlight
AR Navigation

Translate Text

Live Translation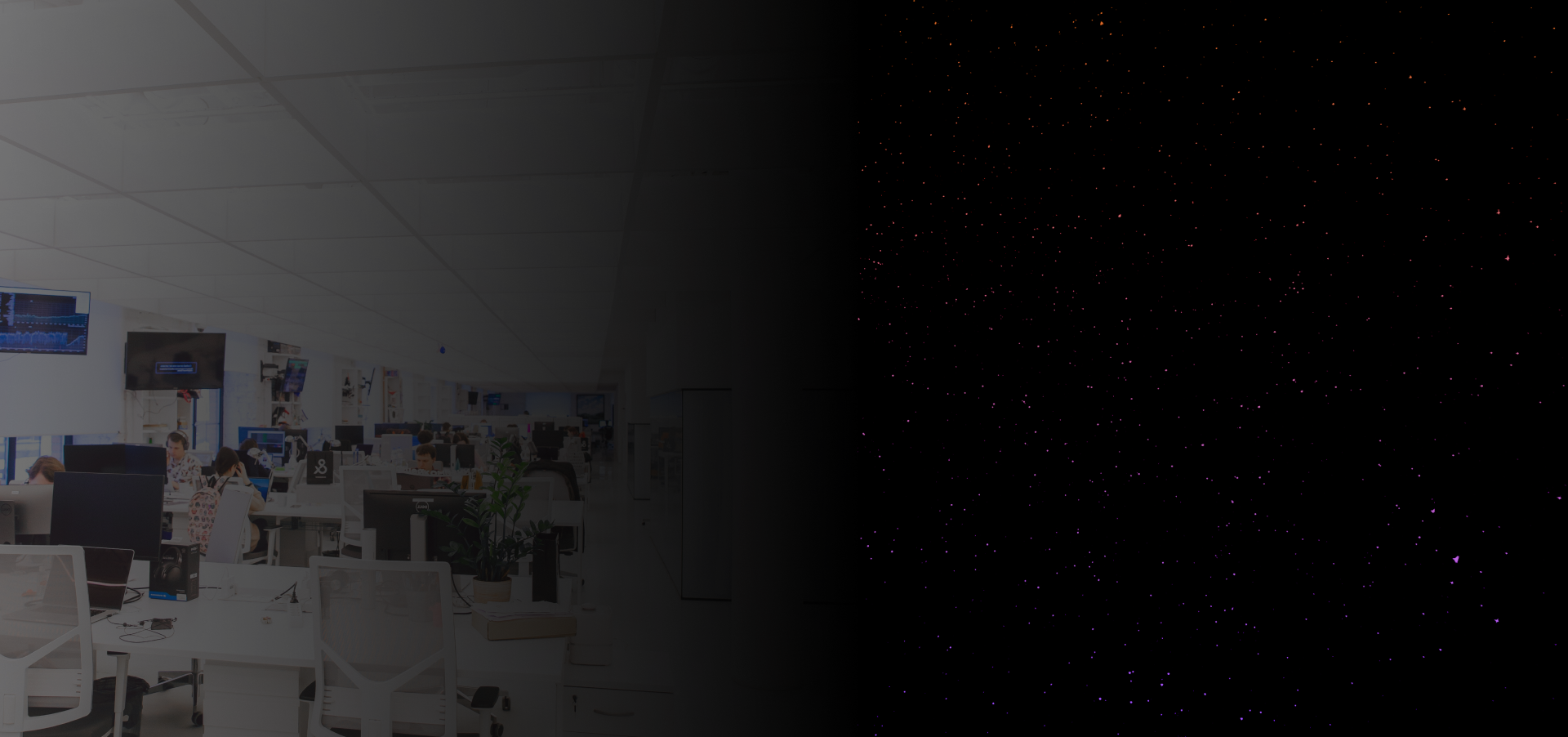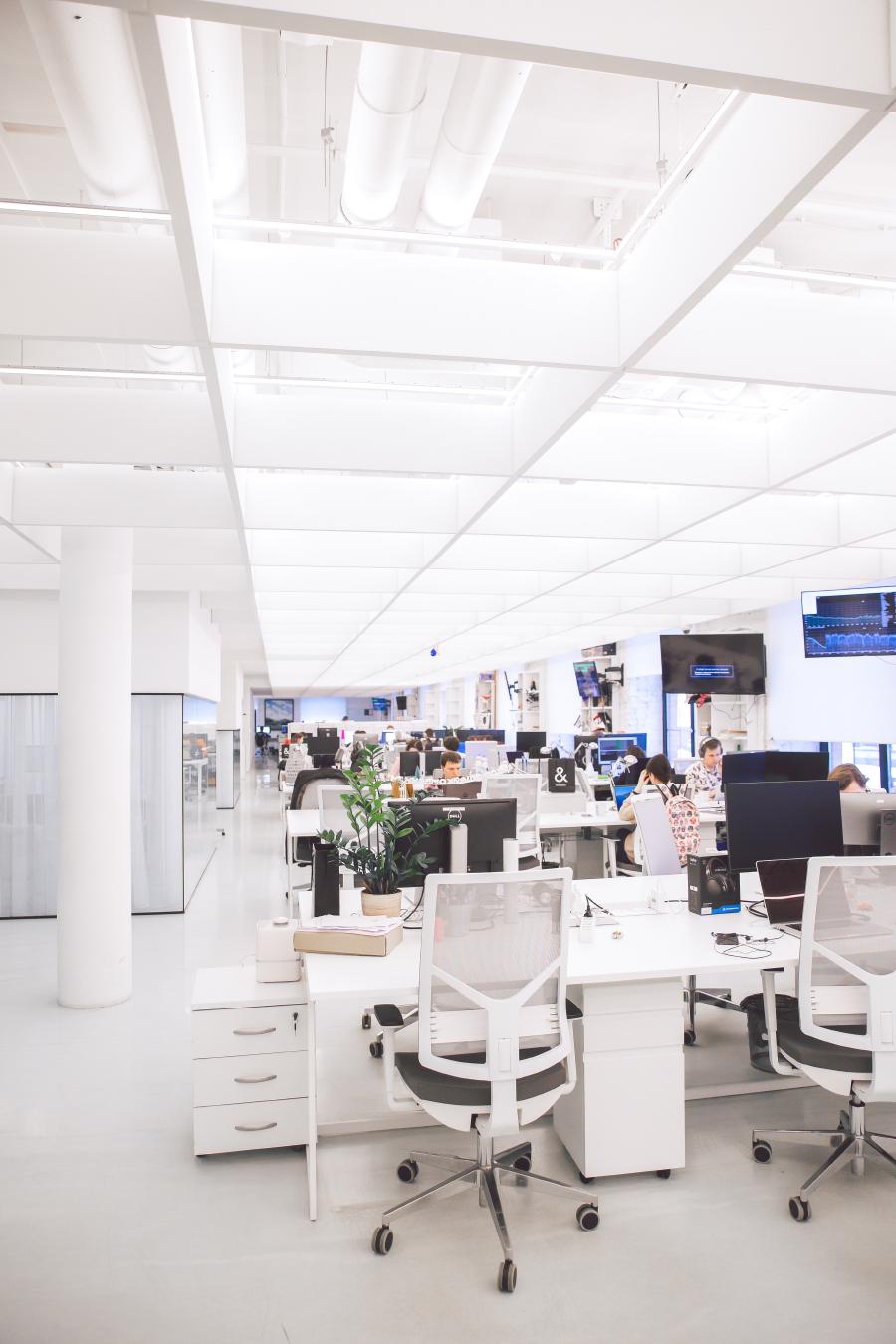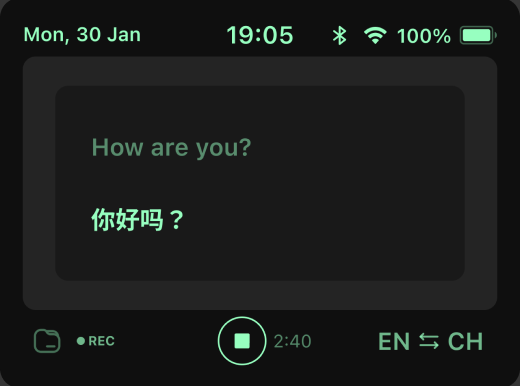 Any language,
anywhere
Lyra offers instant text-to-text and voice-to-text translation. With Lyra, multilingual communication becomes fluid and barrier-free.

Just wear the glasses and look at the text to be translated, and the translation is displayed directly in your field of vision. Additionally, Lyra can convert speech to text, making it easy to follow conversations. With Lyra, explore a world of limitless cross-cultural communication.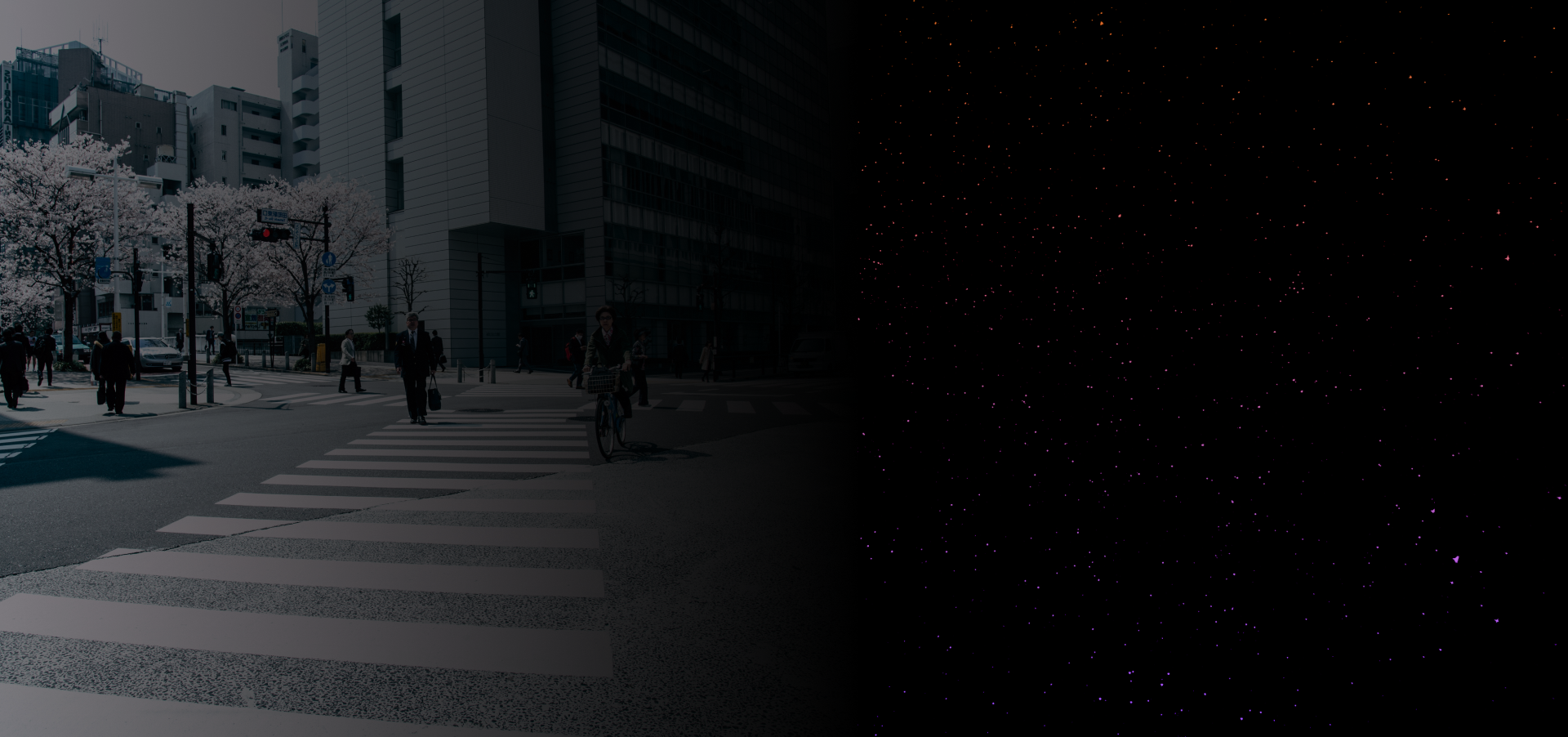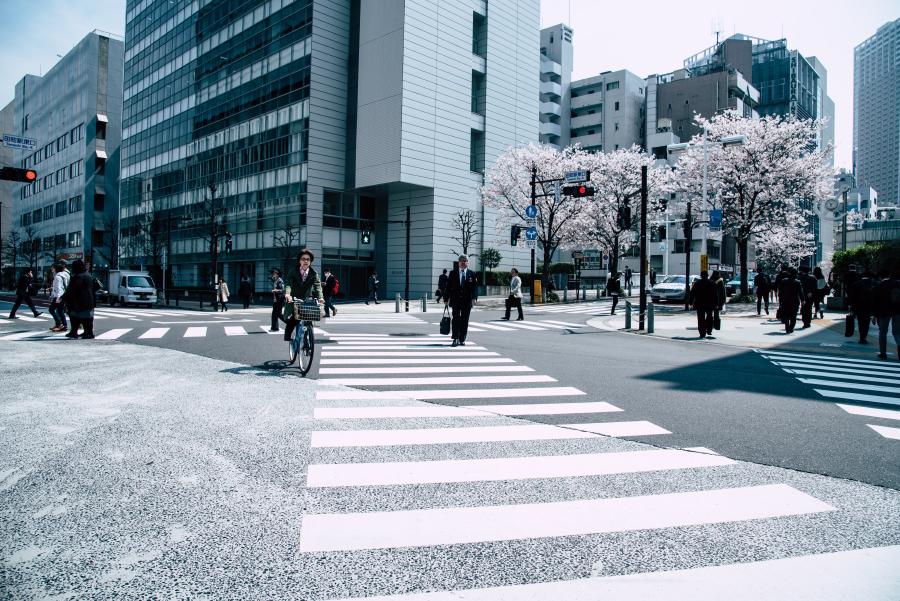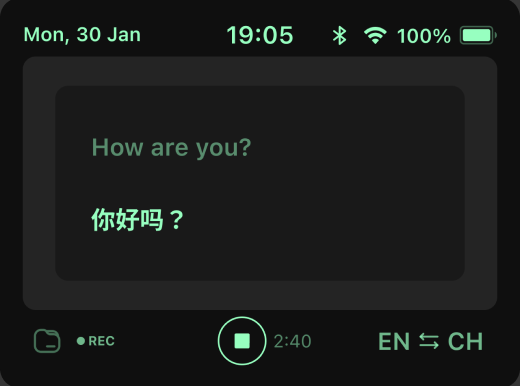 Lead the
way
Thanks to augmented reality, navigation instructions are projected directly into your field of vision, allowing you to move around without hindrance and keeping your hands free.

Lyra combines GPS accuracy, real-time maps and contextual information for an intuitive, easy-to-follow navigation experience. Explore the world with Lyra, the smart glasses that guide you with precision and ease.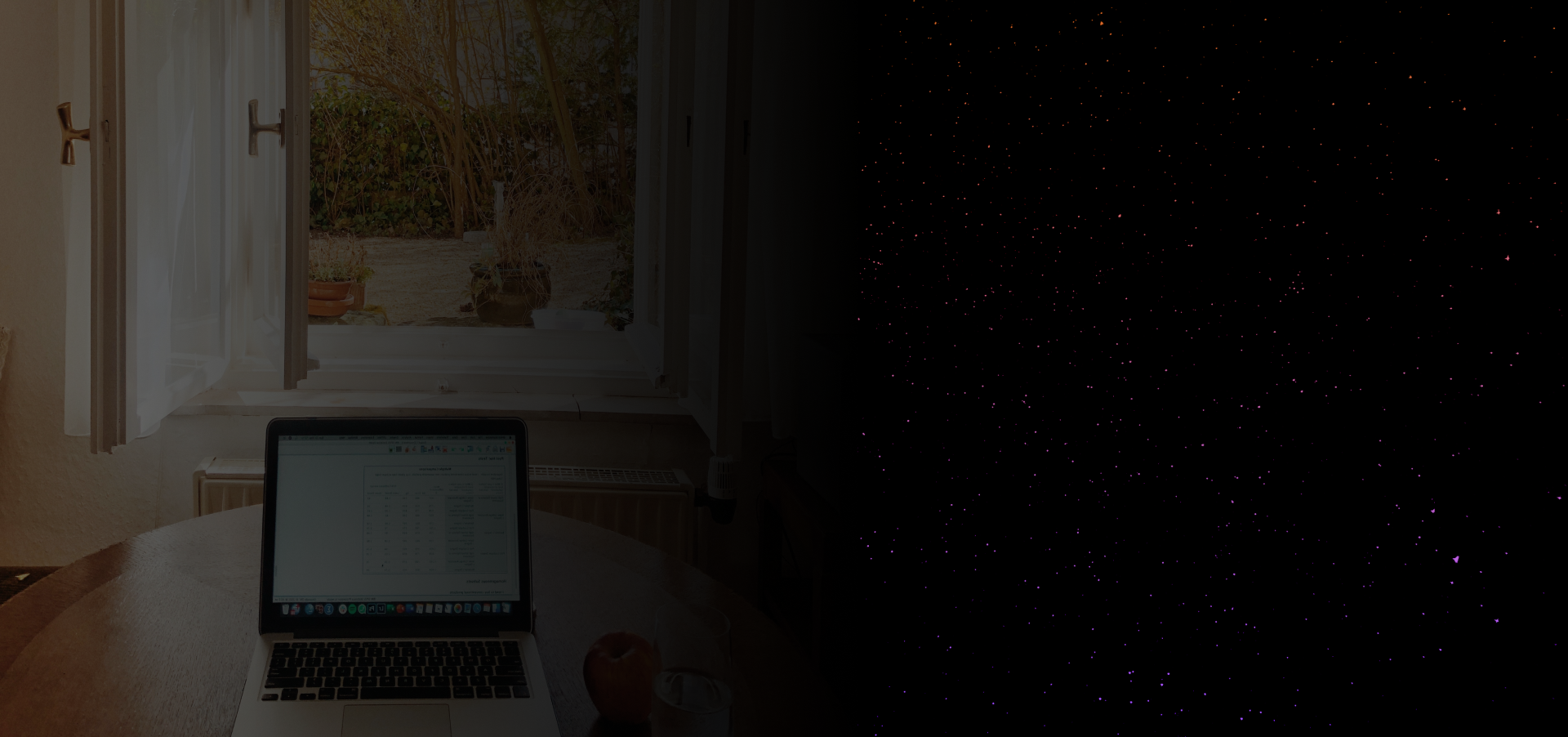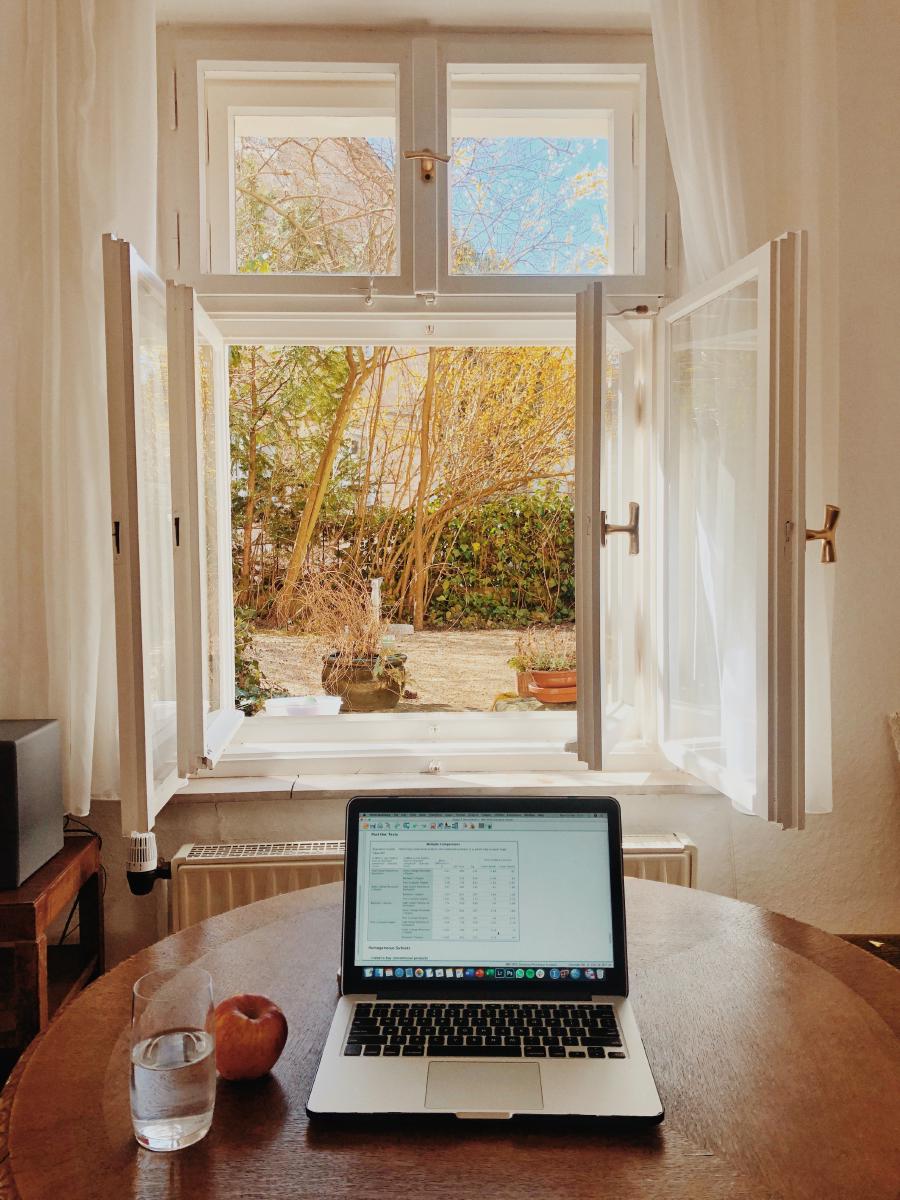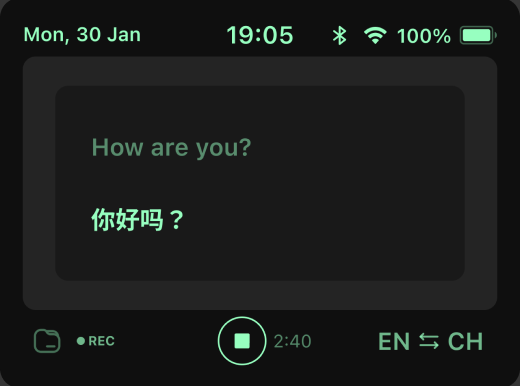 Right by
your side
Lura's built-in Al assistant is designed to make your everyday work a breeze. It provides reminders, contextual information and facilitates note-taking in real-time, helping you stay focused and organized.

Lyra glasses are ergonomic, light and comfortable to wear throughout your meetings. Their wireless connectivity allows you to easily sync them with your devices and work tools, ensuring a seamless and integrated experience.
Stunning, inside and out
Who knew "smart" could be this fashionable? Switch up your style with magnetic frame attachments. Or turn your Lyra glasses into sunshades, all in a snap.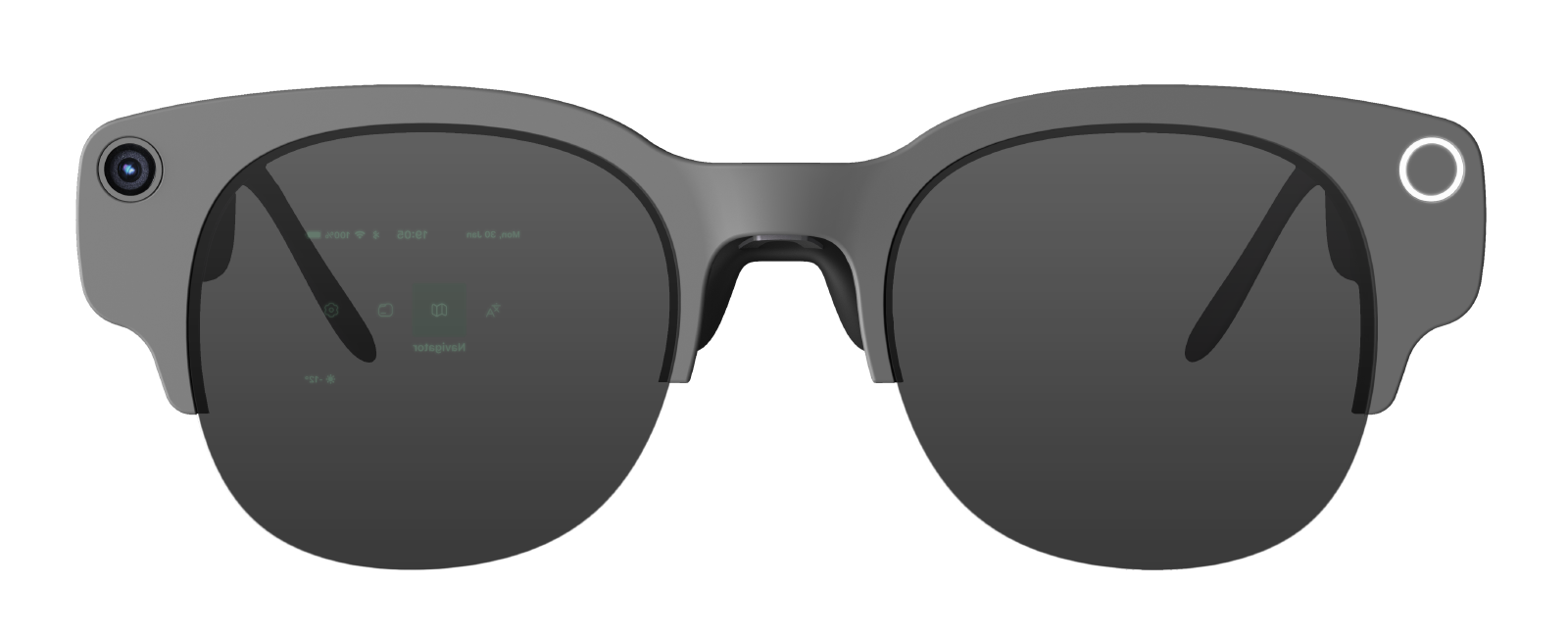 Technical Specifications
Camera

Communication

Bluetooth™ 5.0
WiFi 2.4GHz / 5GHz

Location

Weight
Input

Audio

1x Speaker
2x Microphones

Battery

2 hrs continuous translate
360 mAh integrated
3000 mAh charging case
Magnetic charging
Display

Monocular Screen
Diffractive Waveguide
Monochrome-Color
640x480px

Processor

Quad-core ARM Cotex A75+A55 processor
Up tp 1.8GHz

Operating System